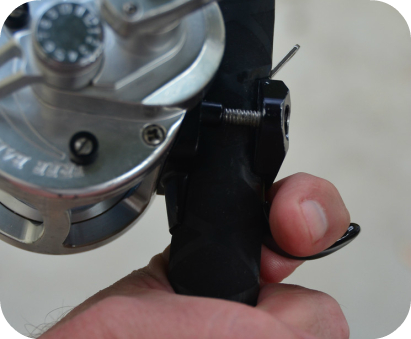 "Greatest new fishing product! I love the Grip-n-Hook, put it on 3 of my rods and don't plan on taking them off."
— Dave M.
"Grip-n-Hook works great on my rod with my Avet reel. I feel safer with the Grip-n-Hook."
— Frank H.
"Grip-n-Hook is the Best! Fit on my Rod & Reel no trouble, feels very comfortable in my hand."
— Capt. Joel
"Amazing Simple Device – How something so simple could be so Great. Won't go fishing without my Grip-N-Hook again. I need more."
— Jeff S.